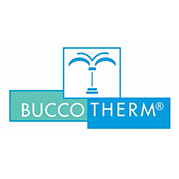 The ODOST Laboratory is a family business founded nearly 20 years ago.
It is the result of a meeting between Mr. Jean-Jacques Lascombes, a pharmacist, and a dental surgeon from Gers, who introduced him to the virtues of the thermal water of Castéra-Verduzan.
He then decided to put at the disposal of all, this Water with exceptional virtues and recognized on the mouth and the mucous membranes. The BUCCOTHERM® range was created by combining the buccal and the thermal.
It is now his son Roland, who leads this growing SME.